A couple of years back, a colleague wanted me to suggest a replacement for his iPhone 5c. That phone had run its due and he wanted a new phone, but with a strange request: the new phone had to be the same size. It was a tough choice for me: I could suggest the iPhone SE, which was about the same size, but already old, or the iPhone 7 which was newer and had a better processor and camera. He ultimately settled, unwillingly, for the iPhone 7, almost half an inch bigger than his last phone. But my colleague is not alone and there are many others who just hate large phones for a variety of reasons. And this is exactly the crowd the new iPhone 12 mini will aim to please.
iPhone 12 mini price in India Rs 64,900+
iPhone 12 mini specs: 54-inch Super Retina XDR OLED (1080 x 2340p, ~476 ppi) | Apple A14 Bionic with 4GB RAM | 12 MP, f/1.6, 26mm (wide) + 12 MP, f/2.4, 120˚, 13mm (ultrawide) + 12 MP, f/2.2, 23mm (wide) front camera + 2227 mAh battery with fast charging | iOS 14 | 135 g
1. Those who need a smaller phone, because they have smaller hands or are just used to a smaller phone — there are still some iPhone 5c or SE users out there.
2. You want an iPhone 12, but don't want to spend that much. So you are willing to compromise on a smaller iPhone 12 that comes at a lesser price.
3. You just want to be different. With a chassis size of 5.4 inches, the iPhone 12 mini is clearly the most unique size available in the smartphone market at the moment.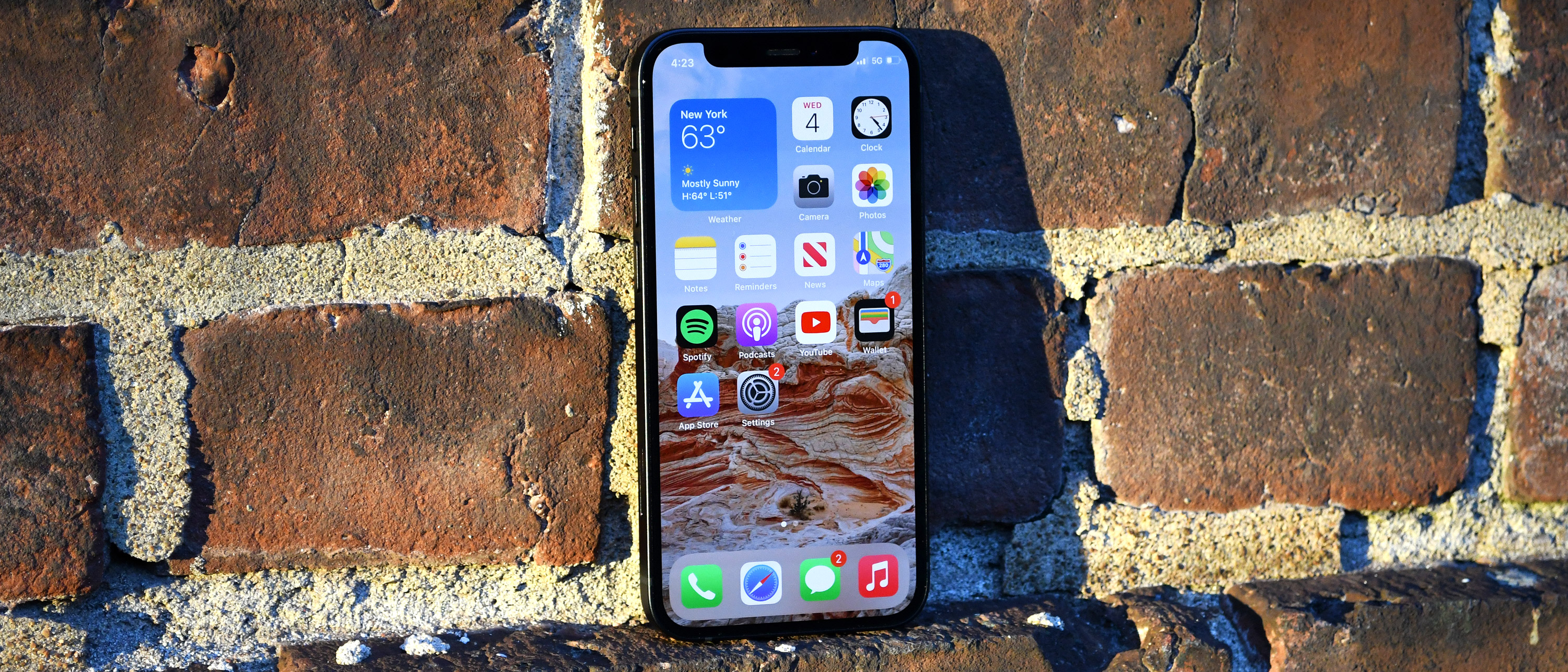 So how effective is the iPhone 12 mini as a smaller phone?
While I knew the iPhone 12 mini was small, it ended up being smaller than I expected when I unboxed the review device and held the phone in my hands. In fact, my fingers can fully wrap around the phone and I am no giant. However, compared to the iPhone 5c or the iPhone 7, this phone offers more screen as it has an 85 percent screen to body ratio thanks to the thinner bezels. So while it is almost as small as the 4.9-inch iPhone 5c there is way more real estate on this new phone. And this is a lighter phone by about 30 grams in comparison to the iPhone
I have a feeling this phone will please a lot of women who use clutch bags because this will be maybe the only phone that will slip into a smaller purse like that. Also, for those used to pushing their phones into the jeans pocket, this is a dream size.
iPhone 12 mini: What is good?
But you might not want to keep this phone out of sight as a smaller phone does not mean it is a less stylish phone in any way. The flat edges of the iPhone 12 series with its frosted aluminum-look standout. The review unit I got was however the even sexier Product Red, which is standout as standout comes.
The glass finish at the back for the wireless charging does make if a bit different from earlier Red products, but it is still tech couture at its best. But since the camera bump is significant you might want to give it some extra protection with a cover — that's a sad reality if you have opted for the Product Red. I tried out the classy Mujjo cover which comes with a built-in cardholder and that could add to the style quotient of your mini.
While Apple has made this as a smaller phone, it has not cut other corners. So the display quality is the same as the larger iPhone 12 models. If you are moving from a larger phone, you will have to think this through though. Somewhere your brain and eye get accustomed to a larger screen and it is harder to adjust to something smaller. I struggled with the smaller screen size of the mini because I have over the past few years been used to larger phones. I guess this is also a function of age and younger people will not have any issue with this one.